Check Valves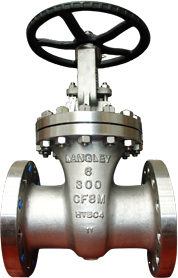 YPS Valves Ltd designs, manufactures and stocks a broad range of check valves engineered to prevent the risk of back flow. Available in a variety of materials, we provide product solutions that are built to last under the most arduous conditions and that are resistant to corrosion, erosion and leaking.
Tyres: Swing, Piston and Wafer
Size Range: 1/2" to 24"
Pressure Class: 150lb to 2500lb
Materials: Stainless Steel, Duplex, High Nickel Alloys, Titanium and Zirconium.
Axial flow nozzle check valves
Size Range: 1/2" to 16"
Pressure Class: 150lb to 2500lb